Many people of our age (50+) are lonely in today's world. Our children have grown up, live in another city, have their own families, and if we do not have a life partner, we remain alone. Most of us are still working, have jobs, friends but at the end of the day, we stay alone in the apartment or at home. Loneliness is a problem because it brings misgivings, fears, sorrow ..
I believe that many of us think that life would be better in two. In mature age, people are considering a lot of things, desires, and opportunities.
It may be good to ask yourself some questions like:
Who do you share your joy with? Why am I worried? What do I do when I feel sad, lonely, maybe desperate? How to find inspiration in life? What keeps my confidence stronger?
When you recognize the answers you will know what would keep you happy.
To share your joy, sorrow, or loneliness, you may want to have just a friend for now.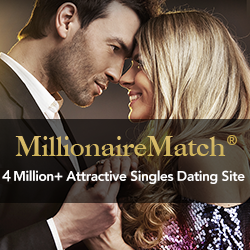 What kind of person should this friend be?
Think about it, that friend one day can become your life partner.
Make your list of friends or "ideal partner" that you want. What do you expect from that person and what do you want to provide? Do not suppress your desires and emotions, be honest with yourself.
Also, when you decide to go to meet someone, be honest and open. We all expect each other to be open to us.
When you find the answers, you are still alone, but take action. You have to know that many people are lonely because they have no time. And when they go out they simply do not want to meet new people, spend their time, in the end, to realize that the people they've met do not care, they have not found a common language, or how to say "they have not clicked". And so on, on weekends and in general they are lonely.
Fortunately, today, there is the Internet and Websites where you can really meet people like you. The initial membership is mostly free to get a general impression of people who have registered. If you decide it's interesting to you, membership can always be upgraded and your adventure of meeting a real friend can start.
Believe me, this kind of dating is very interesting, a selection is made for a while and I'm confident that you can find a life partner.
Of course, do not rush, let it go by its pace. Time will show you if he/she really is your soulmate.
Take the time and see who's waiting to meet you.
A lot of nice stories have been told, thanks to this site and many wonderful people have found their happiness and life partner.